A Little Background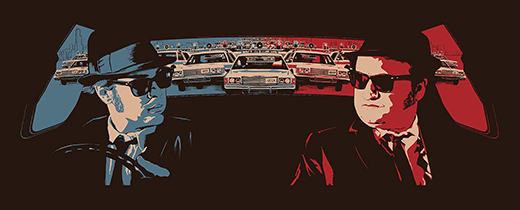 It is fairly uncommon to see a backstory for a language school, usually this is the preserve of fashion labels and often these backstories are not even true. In this case, the backstory is true and it has determined many of the decisions in life, including the reason to open up a language school in London.
The school was founded by two brothers, both now in their forties and with a great deal of life and experiences behind them, as you would expect. They've moved about a bit in thier lives, living in the UK, Switzerland, Canada and Brazil to name but a few of the countries they have spent time in.
Why a language school then? Well, back in 2012 one of the brothers moved to Brazil for a short time. Having failed to become a rock star and with little to do and even fewer job prospects on the horizon, teaching English as a foreign language was the obvious (only) choice.
And there we have it, after careers in charity management, construction and international development, they found themselves working together throughout the Football World Cup of 2014 and have never looked back.
We set up the Langthorne Group just before the COVID-19 pandemic of 2020 and have had to shelve all of our ideas of opening a physical school, moving to an online only school as a way of protecting one of our owners.
The last note here, something personal that the brothers share, other than loving parents, is a pair of kidneys. Back in 2010, through the hard work of the renal department at the Royal London Hospital, our owners embarked on the most significant chapter in their lives when the younger brother donated one of his kidneys to the elder. A stunning personal sacrifice that has provided them both with another chance in life.